Speakers Announced for 2018
SEME 2018 Conference Set for April 6-7 in D.C.
15th annual career conference set; Over 80+ Speakers & 40+ Organizations yearly
WHO: The 15h Annual Sports Events Marketing Experience (SEME 2018)
WHAT: The premier national sports career & networking conference
WHEN:   April 6-7, 2018
WHERE:  Washington D.C. / American University /  Nationals Park
CONTACT:  202-903-3763 or info@TheSEME.com  / @TheSEME
REGISTRATION: www.TheSEME.com
Kick Off Welcome from One of Industry's Top Female Executives
"Hosting the 2018 MLB All Star Game"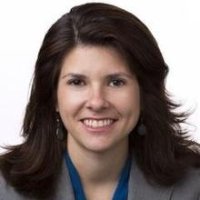 Valerie Camillo, Washington Nationals Chief Revenue & Marketing Officer

WASHINGTON, D.C. –  The 15th Annual Sports Events Marketing Experience (SEME 2018) – the premier national sports career and networking conference –  is set for April 6-7, 2018, in Washington, D.C. and has kicked off Early Bird Discount Registration online at www.TheSEME.com.
First 50+ Speaker Set for SEME 2018:
David Aldridge – NBA
Angela Alfano – Tough Mudder
Joe Briggs – NFL Players Association  (NFLPA)
Brian Burke – ESPN
Valerie Camillo – Washington Nationals (MLB)
Buffy Filippell– Teamwork Online
Matt Stanton – Under Armour
Walker Fletcher –  F.C.INTERNAZIONALE MILANO
John Ourand – Sports Business Journal
Jimmy Lynn – Kiswe Mobile
Jen Gallagher – U.S. Olympic Committee
Gianina Thompson – ESPN
Abe Frank – NCAA
Alyssa Romano – Octagon
Tim Money – Fanatics
Jacque Skowvron – DICK'S Sporting Goods
Brooke Beyer – NASCAR
Arinze Emeagwali – Gatorade
Jamie Duguid – Major League Soccer (MLS)
Tony Wylie – Washington Redskins (NFL)
Grant Hastings – Monumental Sports Network (MSN)
Danielle Krachie – New York City FC (MLS)
John Fitzpatrick –  NFL Players Association (NFLPA)
Britton S. Miller – Fortress
Brian Josephs – Sportradar US
Kirsten Seckler – Special Olympics International
Adam Kilonsky – New England Revolution (MLS)
Amanda Zimmer – NBC Sports Washington
Jennifer Matthews  –  Monumental Sports Network (MSN)
Brett Sullivan – NBC Sports Regional Networks
LaRhonda Burley – NFL Players Association (NFLPA)
Letty Booth – MLS Players Association
Ryan Murphy – U.S. Sports Diplomacy
Chris Hudgins – Team Services LLC
Meredith Geisler – Tandem Sports + Entertainment
Scott Lewis – DC United (MLS)
Dan Kaufman – SportTechie
Alex Kerman – Sports & Fitness Industry Association (SFIA)
Chris Weiner – Washington Redskins (NFL)
Bram Weinstein – ESPN Radio / SportTechie Podcast
Greg Kershaw –  Washington Wizards  (NBA)
Ashley Forrester –  Events DC
Marc Goldman – The Marine Coprs Marathon
Steve Beck – Military Bowl presented by Northrop Grumman
Megan Rosburg – Under Armour
Connor Gregoire – SeatGeek
Scott Horner – Octagon
Joe Schoenbauer – Director, U.S. Operations, James Grant Sports
Brett Sullivan – NBC Sports Regional Networks
Andy Zipfel – Everfi
Tony Korson – KOA Sports
Matt Sincaglia – RedPeg Marketing
Shawn McBride –  Ketchum Sports & Entertainment
Jamey Sunshine – Nestle'
Patrick Conroy – Revolution
The SEME will feature over 75+ executives and experts from over 40+ organizations in 15+ different sports career fields, including top decision  makers from the NFL, NBA, MLB, NHL, MLS, NCAA, NASCAR, College Sports, Action Sports, Minor Leagues, the Olympics and other public and private organizations.  Highlighting Day 2 includes the impactful Breakfast with Buffy immersion with Buffy Filippell of TeamWork Online, the nationals leading and trusted sports job placement resource.
Valerie Camillo, Chief Revenue and Marketing Officer for the Washington Nationals and one of the highest ranking women in Major League Baseball (MLB), will serve as the Keynote Welcome for the Kick Off Reception on the first night of SEME 2018
Prior to joining the Nationals, Valerie served as Senior Vice President with the NBA's Team Marketing and Business Operations (TMBO) group, which acts as a liaison between the league office and the teams of the NBA, WNBA and NBA Development League. As an NBA Account Manager, she was responsible for managing the day-to-day relationship between her assigned teams (Chicago Bulls, Atlanta Hawks, New York Knicks, and New Orleans Pelicans) and the league for all business issues. She also directed TMBO's analytics and day-to-day support to teams.
Previous SEME Keynote Speakers:  
Kevin Plank (Under Armour), Mark Waller (National Football League – NFL), Phil de Picciotto (Octagon), James Brown (CBS Sports), Tim Brosnan (Major League Baseball – MLB), Tobias Sherman (WME/IMG), Ross Greenberg (HBO Sports), Mark Abbott (MLS), Ted Leonsis (Monumental Sports & Entertainment),  Sunil Gulati (U.S. Soccer), Christine Brennan (USA Today),  Matt Mirchin (Under Armour), Honey Thialijeh (FIFA), John Brenkus  (ESPN Sport Science), Geoff Bough, FanDuel), David Albrutyn (IMG), Seth Winter (NBC Sports Group), Donald Dell (Lagardere/ProServ), Tom Buesse (USA Today Sports Media Group),  Dan Rossomondo (NBA), Burke Magnus (ESPN), Josh Centor (NCAA), Ryan Kuehl (Under Armour), Tom George (Octagon), Charlie Casserly (NFL/CBS Sports), Larry Miller (Nike), Larry Jones (Fox Sports), Jimmy Lynn (AOL Sports),Dan Kaufman (SportTechie),  Dave Morgan (Yahoo! Sports), Ed Foster-Simeon (U.S. Soccer Foundation), Buffy Filippell (Teamwork Online),  ( IMG/WME) and ­­­­­the NFL Players Association (NFLPA).  
"We are at critical juncture in the sports industry today – with the convergence of digital media platforms and a global audience   – and we feel the role and scope of SEME has never been more valuable for new professionals looking to break into the sports industry," says Matt Winkler, SEME Executive Director.   "SEME has been fortunate over the past 15 years to have such an inspiring commitment from our hundreds of executives and sports industry professionals from all over the country who take time to serve as speakers and panelists each year." This innovative and interactive experience for college students and recent graduates builds upon an exceptional track record formed over the past thirteen years with a cast of over 400+ keynotes, panelists and speakers from its previous three locations – SEME East (D.C.), SEME Central (Chicago/Northwestern) and SEME West (Los Angeles/ U.S.C.) – which SEME now has combined the reach of those three exceptional conferences into one.
Supported by a staff of all student volunteers, SEME offers attendees a special opportunity to gain the insight, strategy, and contacts necessary to break into this ultra-competitive industry.  Continuing the setting of unique access to those seeking careers in the sports industry, SEME's two-day event brings career seekers and advanced students together with the leaders in the sports industry. Participation in this unique industry experience allows attendees to gain first-hand knowledge and real-world career insight, interact with global leaders in the sports and event fields, participate in one-on-one interviews and explore internship and job opportunities. Key features of the event include the Networking Reception, the Career Workshop and Job/Internship Fair, all of which provide answers to the ultimate career and job question: "What Makes Me Marketable?"
Special pricing is available for early bird registration, groups of five or more and 15 or more.  For more information visit: www.TheSEME.com.
400+ Executive Speakers
150+ Organizations
3,000+ Attendees